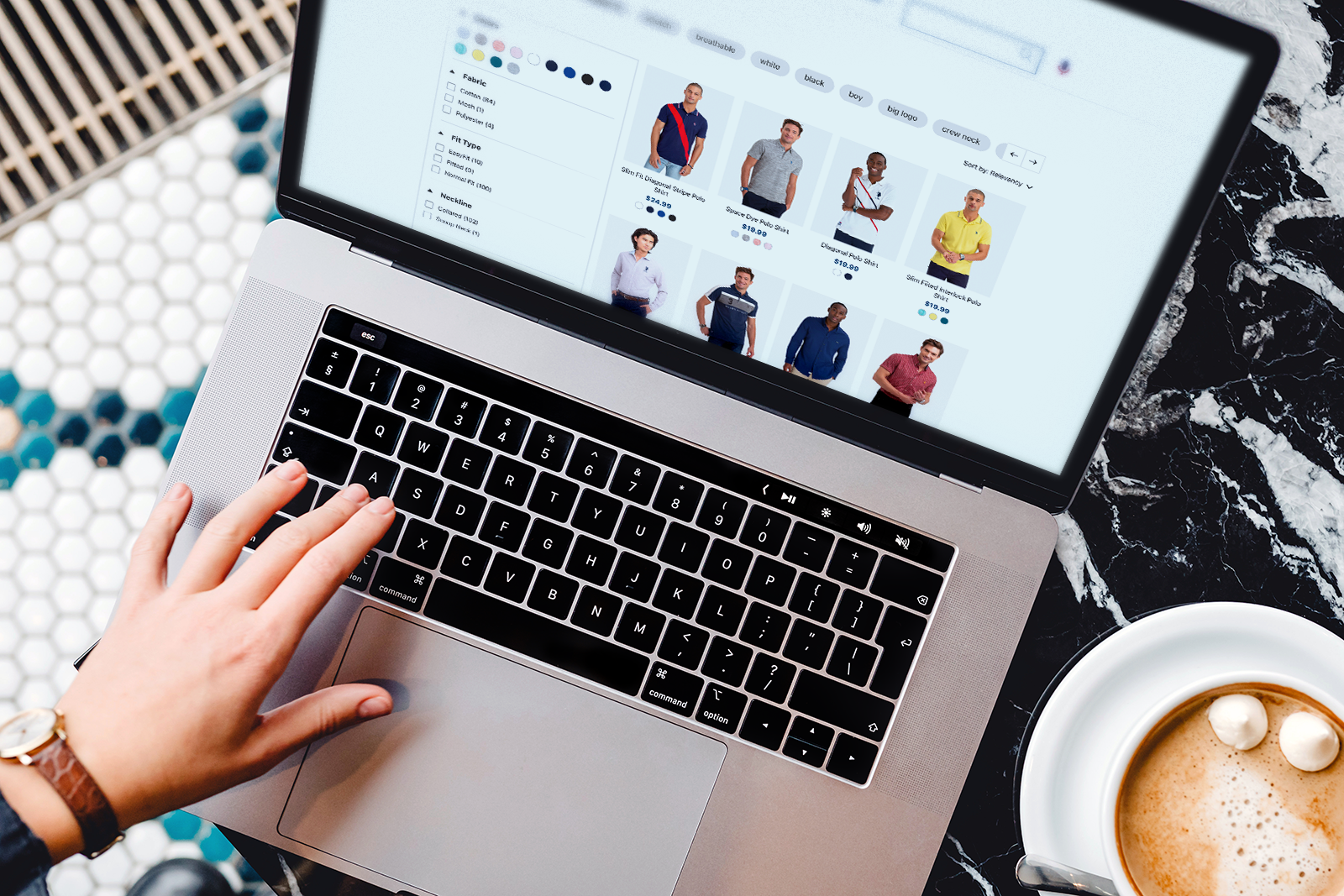 Adeptmind is the leading AI and machine learning product discovery solution for e-commerce retailers around the world. Growing quickly over the last three years, with a number of partners, the Canadian start-up has developed a new feature that revolutionizes the way we discover and purchase items online.
Adeptmind is excited to announce the launch of their patented innovation - Guided Discovery - a technology infused with artificial intelligence and smart filtering, allowing shoppers to save time and enjoy a seamless search and category browse experience on desktop and mobile.
Guided discovery is a self-aware engine that connects shoppers to products seamlessly by showing what's new and trending, while guiding them to exactly what they're looking for. With Adeptmind's smart technology, they continue to pioneer innovation within the e-commerce industry, helping retailers increase conversion and improve customer experience.
Their retail client roster includes Cadillac Fairview, Polo USA, WitFitness, Decathlon, partnerships with other international brands, and integration capabilities with some of the top global solution providers.
"With Adeptmind, we can better understand customers' wants to connect shoppers to the right product faster"
- Tony Leon, Chief Technology Officer at Decathlon USA
Advanced analytics are used to monitor the evolution of customers' search and browse behaviour to anticipate needs and intentions.
Customer insights are extracted from a variety of data sources, which allows for a more back-and-forth, conversational type solution, that recommends items and gives users personalized results while searching and browsing through product categories.
"We want to give online shoppers the best knowledge in the least amount of time; in-store salespeople know the inventory inside and out and can offer the best recommendations for whatever you may need – we're recreating that experience with Adeptmind.
This will help retailers increase revenue from online sales by simply connecting customers to the products they are looking to buy faster than anyone else."
- G Wu, co-founder and CEO of Adeptmind
Often, it takes too long for shoppers to find what they're looking for online due to poor UI and outdated technology, in many cases leading to no results found, and users leaving the site to look elsewhere.
With Guided Discovery deployments across four partners, site exits have decreased an average of 63%, Click-Through Rate is up 11.6%, Average Order Value has increased 21.6%, and conversion has increased between 3.5-5x. Other impressive stats include on average:
72% - 88% improvement in accurate search results
29% - 35% increase in number of searches over time
16% - 38% increase in searches per session
Adeptmind continues to grow their client roster with SMB and large retailers around the world and will have a number of new partnership announcements coming in 2020.
About Adeptmind
Adeptmind was founded in 2017 by two former employees of the Microsoft-exited tech startup Maluuba. As the leading AI based, e-commerce product discovery company, Adeptmind uses state-of-the-art active and deep learning techniques to enhance the customer purchasing journey.
With offices in Toronto, San Francisco, Paris, and Tel Aviv, Adeptmind supports 400+ retailers, shopping centres, and SMB's with innovative technology in and around the world. To learn more about Adeptmind, please follow Adeptmind on LinkedIn and @adeptmindai on Instagram.
Media Contact
Brittany Johnston, Adeptmind Inc.